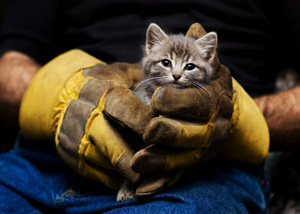 Big animal protection organizations can be effective in making a widespread impact and creating landmark changes. And, while this work is crucial in creating a better world for all animals, there are also thousands of other, smaller organizations quietly doing great work for animals – yet few people have heard of them.
Stop HumaneWatch would like to recognize these unsung heroes… and we need your help!
Do you know of an animal welfare, humane, or animal protection organization that's doing great work? Want to see them get some attention, recognition, and support?
Then nominate them to be featured as Stop HumaneWatch's "Animal Hero of the Week"!
This is a great opportunity for humane heroes to get some well-deserved attention from people who care about animals. All you have to do is tell us who your 501(c)3 animal hero organization is, why you think the important work they're doing should be recognized, and how to get in touch with them.
Invite your friends to nominate their favorite animal heroes, too. Shelters, rescues, animal advocates of all kinds… we'd love to hear about them. And we'd love to give everyone else a chance to hear about them, and support them, as well.
So get busy, folks! Enter your favorite non-profit animal hero organization(s) in the comments below, and then check each week for our featured Animal Heroes of the Week!